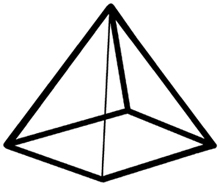 ---


Q
I would like to get tattooed, what's the best approach?
A
Start by researching different artists portfolios, look for an art style that suits your taste and represents your idea. Email an artist of choice your ideas and wait for a response. Given that we provide an in depth and personalized service experience to a vast client base, we require your schedule to be flexible, as ours rarely is.


Q
Where is your studio located?
A
We are located in Squamish, BC 40437 Tantalus Road, unit #15 within the Spectacle building. (ground floor hallway) There is plenty of parking around the backside of the building. Please remember that we work by appointment only.

Q
Do you have an age limit to get tattooed?

A
Yes we do. You must be 18 years or older with valid government ID to get tattooed.


Q
What is your hourly rate?
A
Justin tattoos at $180/hr , Alex is tattooing at $160/hr. (tax is included ) All tattoo work is based on a one hour minimum charge.


Q
What payment methods do you except?
A
Cash or email transfer.


Q
Do consultations cost money? Do you require a deposit?
A
Consultations are free. In order to book a tattoo appointment we will require a deposit. Deposits range from $50 to $300, dependant on the size and complexity of a design.
All deposits are non refundable. This amount will be deducted from the total cost of your tattoo, or on the final sitting for a multi sitting project. These are the guidelines for a deposit:
- if you choose not to get tattooed, your deposit pays for our time spent drawing for you.
- if you do not show up for a scheduled appointment, do not show up on time, or cancel more than one appointment you forfeit your deposit.
Please note that if your deposit has gone towards to one of the previously mentioned examples, we usually will ask for another deposit to continue your project.
Our livelihood depends on a reliable and committed client base, we ask that our clients do their very best to respect the tattoo schedule that is agreed upon during our initial consultation.


Q
I don't like the drawing that was created for me, will you change the artwork for me?
A
To put it simply, no. We love collaborating with our clients during the consultation phase of the tattoo process and put our hearts into every drawing we create. For our clients, it really comes down to a "yes" or "no" answer on whether they/you like the artwork or not. We do our very best to please everyone we draw for, but realize and respect that our art won't be for everyone all the time. This is both the beauty and challenge of custom art for an individual created by an individual.


Q How should I prepare for my first tattoo appointment?
A
Get a good nights sleep, wake up without a hangover, eat a complete and healthy breakfast and be sure to bring some snack food. Wear comfortable clothing that is suited to the area that you are getting tattooed. Prepare the skin to be tattooed by exfoliating and shaving the area and try to avoid having a deep sun tan or sun burn. Bringing music or a movie can be helpful, along with keeping the remainder of your day open.


Q
How do I reschedule an appointment?

A
Just send an email. Please remember, we ask for 48 hours of notice if you need to reschedule an appointment. Generally you will need to wait until your next scheduled appointment or our next available opening to get tattooed. Please remember that we will honour one cancellation / reschedule before using your deposit as payment for any further cancelations.


Q
How long is your wait list?
A
Currently it is about 3-4 months for a new client to get tattooed by Justin. Sometimes Justin is able to accommodate smaller projects (portraits, script, etc) within a month if there is availability in his schedule. Consultations can often be set up within a couple weeks and easily within the month. Currently Alex is able to work on new projects within the month and sometimes within the week.


Q
I'm pregnant and or breastfeeding, can I get tattooed?

A
We don't recommend it.


Q
Why didn't you return my email?
A
Sometimes it takes us a while to return emails, it really depends on our current work load. We do our best to reply to all emails, whether it's a referral, an answer to a question or to set up a consultation.


Q
I have some questions about my new healing tattoo, what should I do?
A
Please contact us right away. There is no such thing as a dumb question.


Q
This page didn't answer my question…. What now?

A
Send us an email, we are happy to help if we can.

***Please note that children and pets are not allowed in the studio space due to health code regulations, as well as out of respect for the artists and other clients***